Westin Buckhead, the
conference host hotel
On May 7 & 8 the national zero waste community converges on Atlanta for the 2014 U.S. Zero Waste Business Council Conference Creating Value Through Zero Waste. The ZWA Blog article,
Atlanta: Host City for the 2014 U.S. Zero Waste Business Council Conference
,

introduces Atlanta as an ideal host city with a summary of zero waste achievements and gives an
U.S. Zero Waste Business Council
(USZWBC) overview.
In September USZWBC executive director Stephanie Barger visited Atlanta for a whirlwind of introductions and meetings with local industry leaders. The ZWA Blog article,

Creating Value Through Zero Waste

, recaps the many powerful meetings. Strong local | regional support is key to conference attendance and success.
Sustainable Atlanta
(SA) is the conference Local Host and
Elemental Impact
(Ei) is the conference Local Partner and Media Sponsor.
In addition, Southeast Green, Captain Planet Foundation,
Southeast Recycling Development Council
, the Georgia Recycling Coalition, LifeCycle Building Center, and the

Green Meeting Industry Council - Atlanta Chapter

are local | regional promotional partners. The U.S. Environmental Protection Agency, Region IV is an enthusiastic conference participant and supporter.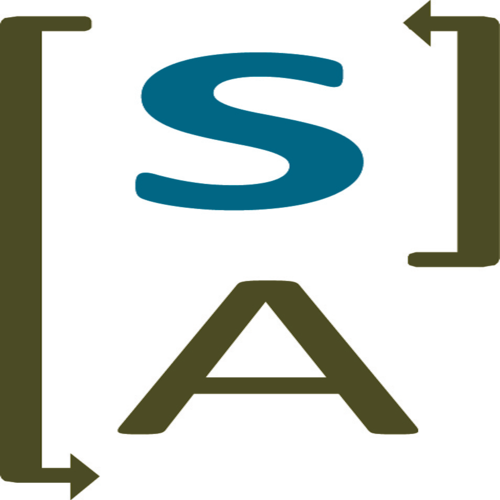 Local support is key for driving regional attendance; national alliances are essential for stellar program development and attracting participation from coast to coast, along with our neighbor to the north.
WasteCap Resource Solutions
,
Sustainable Brands
, the Institute for Local Self-Reliance (ILSR), Colorado Association for Recycling, repurposedMaterials,
and the
Sustainable Packaging Coalition
comprise the national promotional partner team. The
City of Los Angeles Bureau of Sanitation
is a conference Silver Sponsor.
For the program, the conference committee reached the perfect balance of national focus fused with local flavor. In the opening conference session Atlanta zero waste success is the highlight. Local eco-warrior Laura Turner Seydel,
Zero Waste Zones
Founding Chair | Captain Planet Foundation Chair, welcomes attendees to her home city.
Laura speaking at an event
Following Laura's remarks, Ei founder Holly Elmore moderates The Atlanta Zero Waste Story plenary panel comprised of Suzanne Burnes, SA executive director, Michael Cheyne, Hartsfield-Jackson Atlanta International Airport director of asset management & sustainability, Denise Quarles, City of Atlanta Office of Sustainability director, and Scott Jenkins, Atlanta Falcons Stadium general manager.
The remaining program delves into topics of interest for the seasoned zero waste business | community or those taking inaugural steps into freedom from landfills. In alignment with the conference title, Creating Value Through Zero Waste, the program is designed to educate on the role zero waste plays in creating vibrant local economies and healthy bottom lines.
Recycling Refinement, Hard to Recycle Items and
Counting What's Not There - Measuring Reduce and Reuse are topics of interest for those well down the zero waste path. The Getting Started, Businesses Leading the Way to Zero Waste, and HOW to get to Zero Waste panels are geared towards those embarking on the journey.
Brenda speaking @ industry
conference
In addition, many of the panels are industry-oriented with information or tools necessary to address challenges, edge closer to literal zero landfill and celebrate success. Several examples include Metrics & Measurement, Disney's Journey to Responsible Paper, ZW Branding & Social Media, Vendor Relations and Sustainable Packaging.
Ei Advisory Council member Brenda Platt with the ILSR opens the Day Two program
as the plenary keynote speaker
with her
Pay Dirt: Composting in America to Reduce Waste, Create Jobs, and Enhance the Soil.
The USZWBC launched the Third-Party Zero Waste Certification Program in early 2013 with

Whole Foods

' receipt of the first Zero Waste Certifications. In November, Sierra Nevada earned the first Platinum Zero Waste Certificate for reusing or recycling 99.8% of their operation's by-products. For additional information visit the USZWBC Zero Waste Certification page. Day One of the conference program ends with an USZWBC Zero Waste Certification Program Overview by Stephanie and USZWBC president Sue Beets of SBM Management.
Sierra Nevada receives first Platinum
Zero Waste Certification
photo courtesy of USZWBC
On May 6th the USZWBC offers a pre-conference
Zero Waste Professional training course
for those interested in pursuing Zero Waste Business Associate Certification or to learn more about the USZWBC Facility Certification and the scorecard system.
Infiltrated within the stellar program is ample networking time to meet fellow attendees | presenters, reunite with industry pals and visit the exhibitor booths. Each conference day begins with a delicious full-service breakfast buffet and the first day ends with a reception. A plated lunch is served each day in the plenary room. The conference is well-balanced with formal educational sessions and relaxed time.
Beyond Ei's conference partner and media sponsor status, Ei Partners are active with the conference via sponsorship, panel presentations and promoting conference attendance. Ei Partners

CleanRiver

, NatureWorks, Novelis and Orwak are conference sponsors and share their expertise on panels. Bruce Buchan of CleanRiver serves on the Property and Facility Management panel, Doug Kunnemann of Natureworks on the Sustainable Packaging panel, John Gardner of Novelis on the
Businesses Leading the Way to Zero Waste
,
and Mark Lanning of Orwak on the
Recycling Refinement
panel.
Ei Partners @ the CleanRiver booth
@ the 2012 inaugural conference
In addition, Ei Supporters Patrick Cuccaro, Affairs to Remember general manager, Tim Trefzer, Georgia World Congress Center Authority director of sustainability, and Michael Cheyne with the Atlanta Airport share their success stories on panels. Ei Friend Lorraine White of M-PASS Environmental presents on the Recycling Refinement panel.
Ei Strategic Allies - Sustainable Atlanta, Institute for Local Self-Reliance, and the Sustainable Packaging Coalition - are active conference hosts, partners, speakers and promoters.
With ample planning time, the 2014 USZWBC Conference is staged for success along with tremendous industry impact!